There were a lot of good entries. Many more than I was expecting and it was a lot tougher than I thought. And then there were other things to consider, like, if people didn't follow "the rules", should that mean they were disqualified? Ultimately I decided "no" -- however I had asked that people stay anonymous so it wouldn't influence me and one really really good entry was from Jim Harris who put his website right at the end and I thought Heck, he's got three novels published, he can get his own fountain pen, so some people got bitten.

Of the ones that didn't get picked, some really stood out and I'd like to mention those -- I liked They had a concert for you, and the author has a lovely journal. Dog really touched me (like I got a bit weepy on the sofa type touched me). Semester at Sea is a great idea and I so want to read it when it's done. It reminds me of chapter four of Mark Twain's travel diary the Innocents Abroad where he discusses the value of a travel diary being in its completeness. I liked the quirky cutness of Isn't the comma great?. I loved this person's video tribute to their journals. Other very wonderful poems were You and Caryatid also, Small Birds Complain is a beautiful well crafted poem.

By far this was the most awesome journal -- though I wonder if anybody can actually keep up the inhuman pace required to write so beautifully. This person doesn't need a fountain pen though -- but I'm inspired to buy them a box of Rotring's.

To avoid influence, I tried not to look at people's journal photos until I'd picked out the writing I liked best and at times that was a deciding factor -- "Strange Attractor", for example, was very good but the author's already got a fountain pen (and a nice Vanishing Point at that). The Room Was Filled With Balloons was on my "best of" list, but I was happy to see that the author already has a beautiful Lamy Safari fountain pen.

There were some really nice pen collections out there too. I was very pleased that
elmocho chose to sit this one out. As was I that
dsmoen did as well check these out.





My favorites:

These people need to email me with their addresses, because they have a pen on the way to them--

"Knot" - beautiful writing that cloaks story in story and a lovely journal as well.




"I'm almost old enough to be your father" - The second short piece has love, sorrow and a future. It might be Hemingway, but it's beautiful.




"There are hollowed out buildings along the Truckee now" it's a setup to a story that has so many wonderful elements -- and beautiful writing.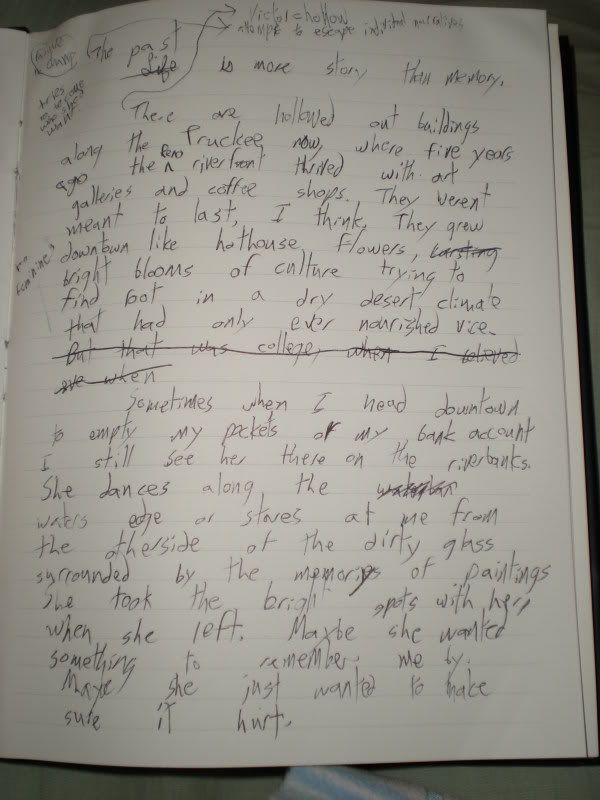 "Transatlantic" grabbed me and took me on a journey -- here's the poetry book of a traveler I want to read. And the journal is filled with keepsakes.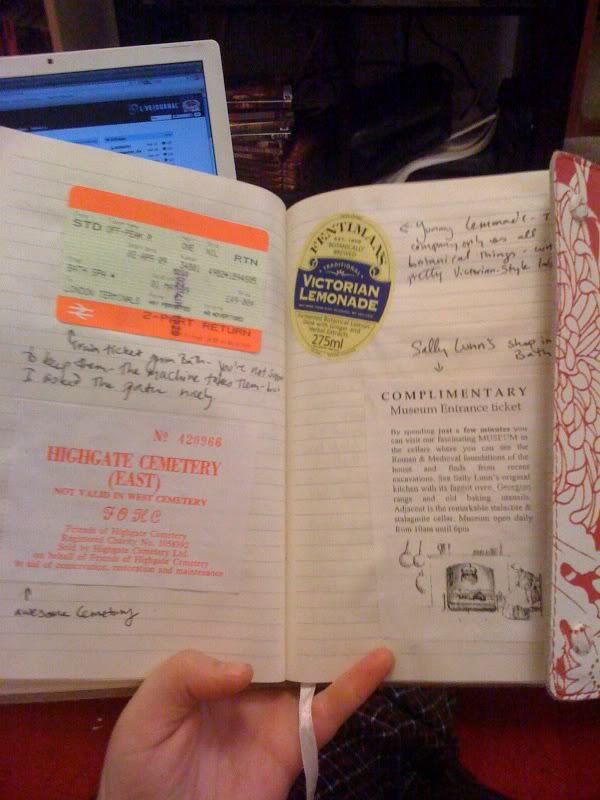 You will notice there are three pens and four "winners" -- which means I'm back to the pen drawer cutting a little closer to the quick.

Thanks so much to everyone. You all are awesome. Please feel free to uncloak in the comments, discuss the stories you like, your own writing, what you like about writing, reading, sitting under a tree with a book. You deserve a party.

Pen Resources
Since a lot of people asked -- some things about fountain pens:

Possibly the most inexpensive awesome fountain pen is The Lami Safari everybody who likes pens respects this one.

Everybody on earth who collects fountain pens is on the Zoss pen mailing list pen geekery brought to you ALL DAY LONG! If you have a question, you can get it answered there.

There is a PEN SHOW that comes to nearly every major city in the world. Google your city and "pen show" -- you'll die of teh awesome with tables and tables and tables of new and antique pens, ink, blotters, journals, etc. etc. etc. I promise.

Now everybody, get out your journal, get out a pen, get out your laptop, sit at your Macintosh, wherever, and write something -- about your day, about your dreams, about something that never happened. Make your mark, sound your barbaric YAWP so that people in the future will know you lived here.



I'm going to go make dinner for
trillian_stars.